 WEBINAR
Top trends in Loyalty for 2024 and beyond
📅 Thurs, September 28, 2023 | 1pm BST
Join this webinar discussing the top trends in Loyalty for 2024 and beyond.
Marigold, The Loyalty People and our special guest, Loyalty Consultant Nicki Helfet, will be discussing the trends that must inform your future customer strategy. This will be vital information as we all start planning for 2024, so don't miss out.
We will be covering the following topics:

🚀Is Hyper-personalisation table stakes for loyalty programs now, and how does this power the fast-growing trend towards Community?

🚀 Experiential Design continues to grow in demand by members, but how do you differentiate?

🚀 How is Gamification evolving and how can it be used to collect first party data, as well as engage the member?

🚀 Subscriptions and "Paid for" loyalty are clearly a huge success for many businesses, but is it right for you?

🚀 How do you create credible and effective loyalty initiatives for sustainability and environmental concerns?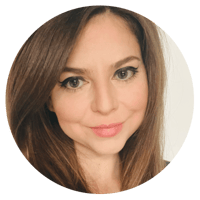 Nicki Helfet
Loyalty Consultant and 30 Under 40 Loyalty Royalty
Nicki is an experienced Loyalty Marketer, with over 10 years' experience in loyalty, CRM and marketing roles, across a broad range of industries including fashion & grocery retail, travel, financial services & media subscriptions. Her breadth of experience within a diverse group of verticals has given her a unique perspective and rounded approach to loyalty strategy & the considerations needed to initiate, innovate or iterate a customer loyalty proposition. She is a frequent speaker on customer loyalty, and was named among the 30 Under 40 Loyalty Royalty at the International Loyalty Awards 2022.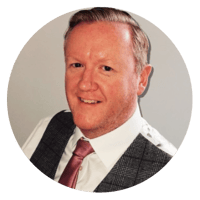 Tom Peace
Managing Director at

The Loyalty People
Tom is a Customer Engagement expert and Loyalty Strategist. Tom has 15+ years experience working at the forefront of the loyalty industry. He brings expert knowledge in all forms of customer loyalty including Financial Services, Retail, Hospitality, Travel and FMCG sectors. Tom's experience covers the latest trends in loyalty including "Paid-for loyalty", Card-linking, real-time data analytics and emotional/experiential loyalty techniques. Tom also runs The Loyalty People, a strategic consultancy with a laser focus on Loyalty, CRM and Customer Engagement.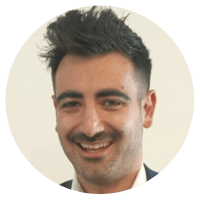 John Tsaousidis
Principal Enterprise Strategist at

Marigold
John is an established CRM & Loyalty marketer with over 10 years of experience. He has worked with global organizations across a variety of industries, including retail, finance, oil & gas, gaming, and media. In his previous roles, John has developed and implemented strategic loyalty programs that have resulted in significant increases in customer retention, engagement, and lifetime value.